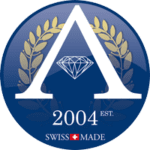 ALGORDANZA™
the World's most Trusted Ashes to Diamonds Expert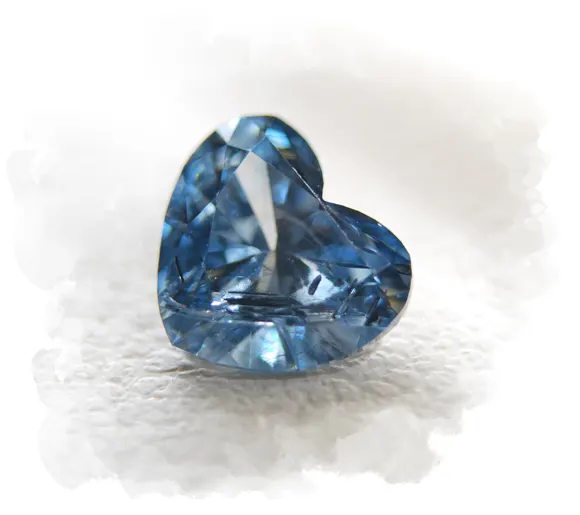 Cremation ashes to diamonds
Also known as ash diamonds, an Algordanza cremation diamond is grown from the cremation ashes of a human. The cremated remains are first put through a special process to extract pure carbon, then using special HPHT presses and Swiss precision, your loved one is turned into a diamond.
Memorial diamonds from hair
Memorial diamonds are created from hair the same way cremation diamonds are made from ashes. Many individuals desire a memorial diamond because they want a traditional burial and still have a unique keepsake of a lost loved one.
Algordanza guarantees the quality of every diamond created from ashes and hair as well as guarantees that your cremation diamond is made of 100% of the cremated remains of your loved one.
Diamond cost and selection
ALGORDANZA memorial diamonds are created as unique rough diamonds, just as nature would form them. Choose between a hair diamond or cremation diamond. Then choose the desired size and the right cut for the diamond, this decision should reflect your loved one's personality.
An expert gemcutter will cut the memorial diamonds for you by hand. We offer six cuts: Brilliant, Emerald, Asscher, Princess, Radiant and Heart.
The cost of a memorial diamond is usually not higher than the expected costs associated with a traditional burial with the associated grave maintenance. ALGORDANZA memorial diamonds start at £ 2,040 for a medium size 0.30 carat diamond.
The process which ALGORDANZA used to create diamonds from cremated remains is officially notarized by a Swiss notary public.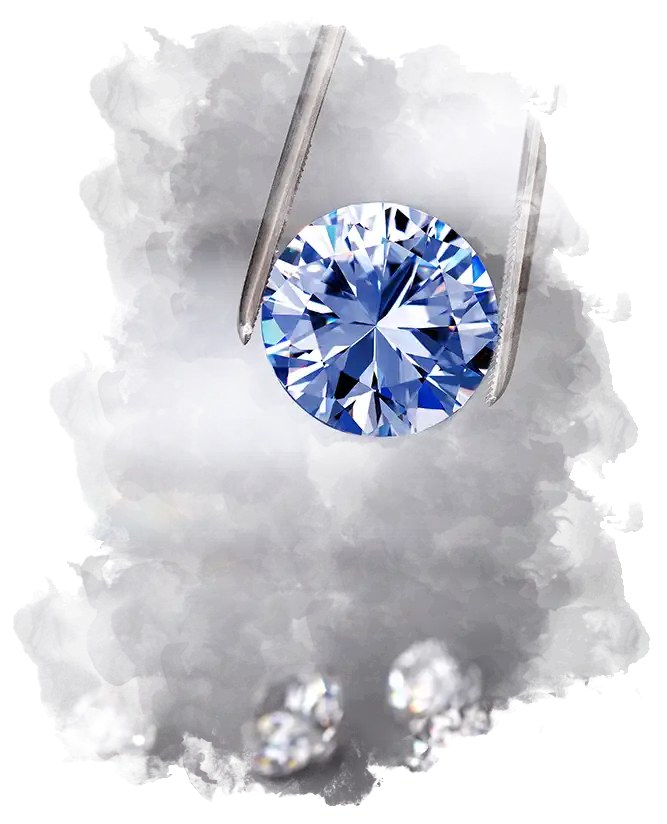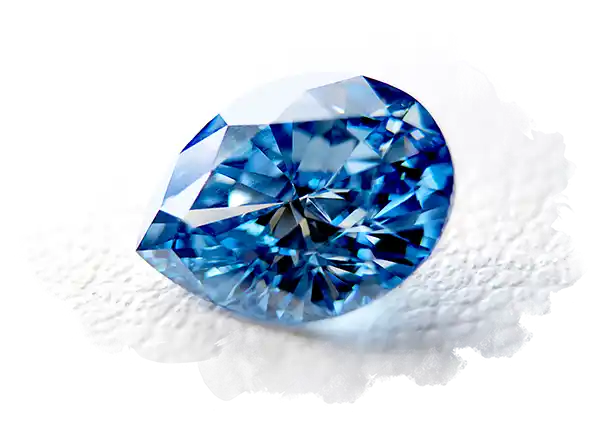 The memorial diamond: an heirloom for eternity
Compared to traditional types of funerals, the cremation diamond represents a very personal type of mourning, remembrance and joy. Especially in times of increasing mobility in our society and subsequent distance to the family, grave maintenance can be difficult, which makes the diamond funeral a beautiful and practical alternative.
The memorial diamond is an incredibly valuable keepsake for the bereaved, which is privately kept or openly displayed. It can be kept in the diamond box alongside a portrait photograph at home, or discreetly set in a ring or pendant so that you can always carry and honor your loved one with dignity.
Your memorial diamond is an enduring and discreet heirloom that will stay with your family for generations to come.
Creating a diamond from ashes or hair - This is how memorial diamonds are made
The ALGORDANZA manufacturing process in Switzerland produces blue, synthetic diamonds that have the same physical and chemical properties as diamonds that are created in nature.
In order to be able to grow a diamond from ashes or hair, we need at least 500g of cremation ashes or at least 5g of hair. From the ashes or hair we extract the carbon, which we then convert into graphite and later transform into a diamond. To do this, we must simulate the extreme pressure and high temperatures that are also necessary for the natural formation of diamonds within the earth.
Each diamond is unique and therefore as singular as the loved one from which it was created.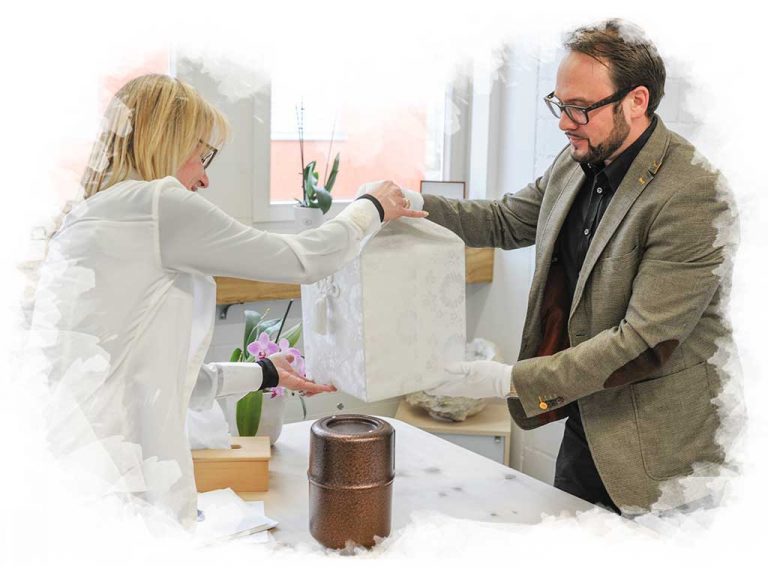 Turning ashes into a diamond – care and dignity
We have been turning ashes into diamonds since 2004, while helping honor and preserve the memory of a loved one for families and friends, worldwide.
We guarantee that the ashes or hair of the deceased entrusted to us will be treated with respect and care. ALGORDANZA also documents and shares with you every step of the diamond creation process.
Thanks to the cooperation with thousands of funeral homes not only in Europe, but worldwide, a memorial diamond can be commissioned quickly and easily. On request, we will be happy to recommend an ALGORDANZA partner in your area, working with funeral homes also gives added safety to your loved one's ashes or hair.
If there is no ALGORDANZA partner in your area, you can process your memorial diamond order directly with us.
ALGORDANZA offers a 100% secure pre-paid funeral plan managed through an official Swiss trustee account. The plan has a set price which will not rise after contract conclusion.
With the Algordanza Prepaid Diamond Funeral Plan you are expressing your wish for one or more diamonds to be made from your cremated ashes or hair for your loved ones after your passing. A process that will spare your family additional tasks and financial burdens, in a time of grief and mourning.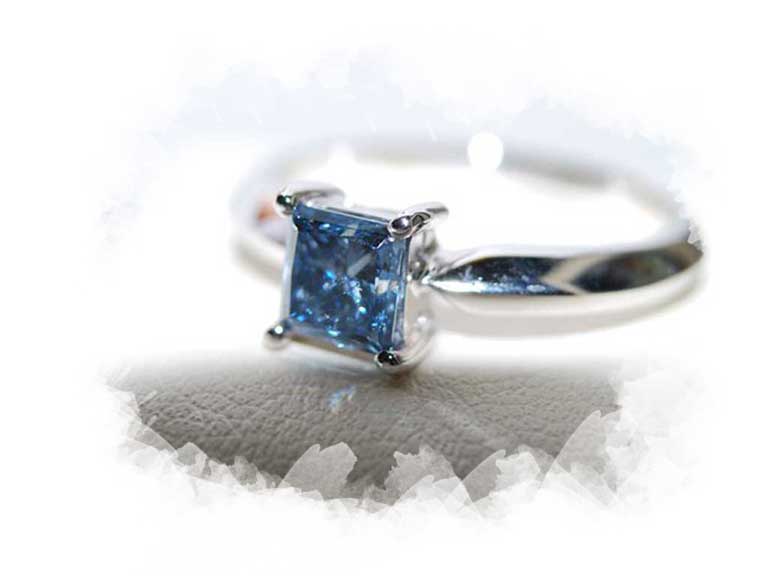 Bespoke cremation jewellery
We offer bespoke jewellery, custom-made by Richard Cowell. If you desire a stunning ash diamond ring or pendant, Algordanza has one of the largest collections of unique, custom cremation jewellery.
You can have your your ash diamond professionally set into existing rings, pendants and necklaces or custom design your own new cremation jewellery with us.
Algordanza for peace of mind
100% Transparency, only company to offer lab visits, visit us in Domat, Switzerland!
Certified memorial diamonds with guarantee of origin of ashes/hair
We work with thousands of funeral homes for your security
Member of the most reputable funeral organisations around the world
The highest quality processing and presses made in Germany
Real client testimonials and news publications
The only ashes to diamonds company officially notarized by a government
We personally secure your ashes from you or your funeral director
Request information, free and without any obligation!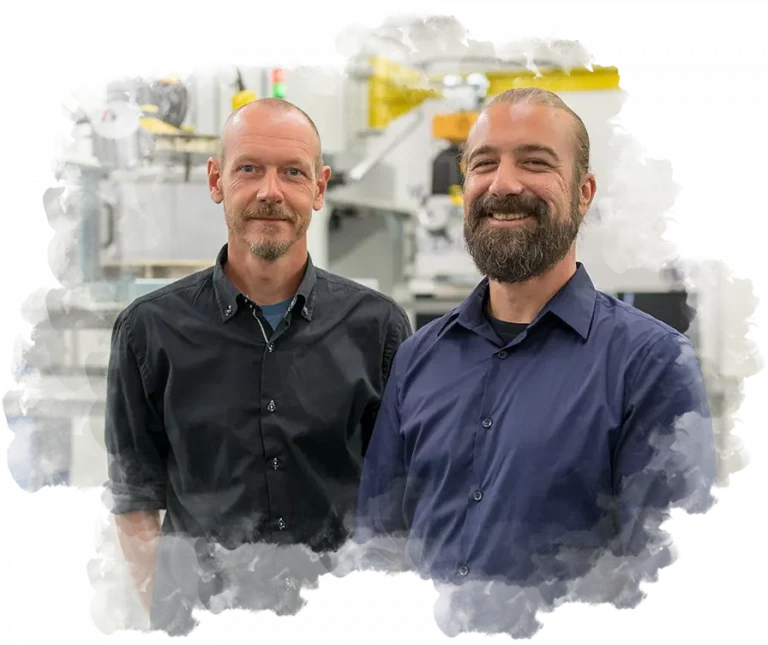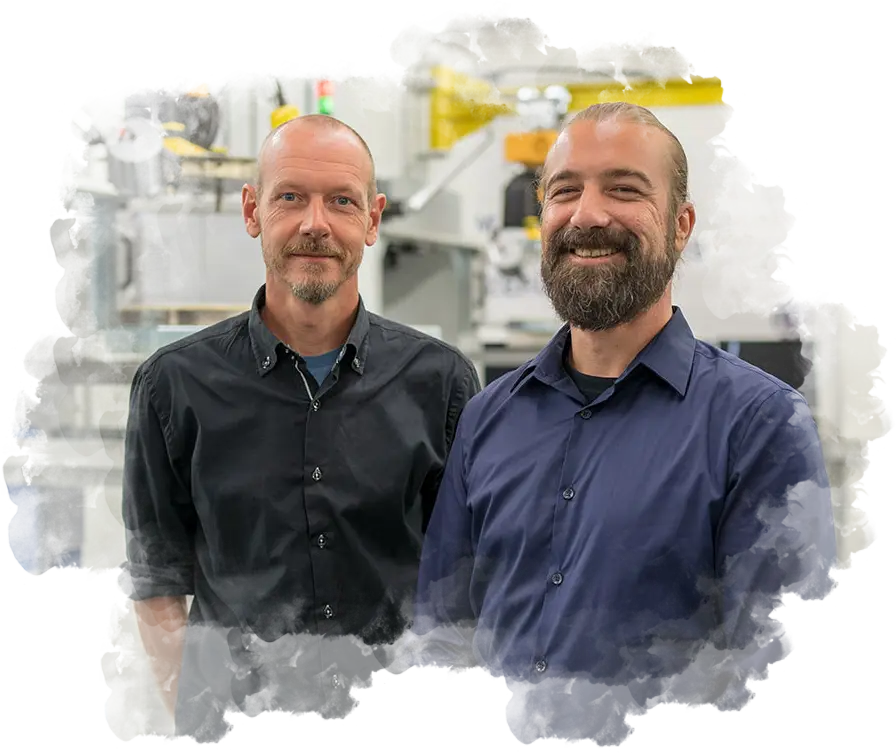 Lisa Clifton
1 carat Brilliant cut cremation diamond
I researched a number of memorial diamond companies before choosing Algordanza. It's clear to me that they are the industry leader. What attracted me to them originally was the transparency of their process, but my dealings with Algordanza confirmed that I was making the right choice. Algordanza talked me through the process without a hard sell approach. All very patient, informative and understanding during a very upsetting time. When I decided to go ahead a personal meeting was quickly set up to collect my Dad's ashes. Throughout the process I received regular updates.

I could not be more impressed with the finished product. I had an interest in precious stones prior to this process and the colour saturation, cut and clarity of the diamond is breathtaking. My stone is absolutely beautiful and has some unique characteristics that no one expected. I would not hesitate to recommend Algordanza, and I will cherish my diamond forever.
Daniel Atkins
2x 0.15 carat brilliant diamonds (Berkshire)
I cannot recommend Algordanza highly enough! Without a doubt the very best customer service I have ever received. Better still, the memorial diamonds we had made are absolutely beautiful! They took the time to explain the whole process and answer all of our questions in superb detail. Hoping for two diamonds of a very specific size, wanting to safely hand deliver the ashes in person, all on a very tight schedule in time for our wedding – we knew we were asking a lot! But Algordanza's team bent over backwards to make this happen.
Piers Daniel
0.82 carat Radiant cut, London
"Algordanza has done a great job on a diamond created from the cremation ashes of my late father. After doing a bit of research I came across ALGORDANZA and very happy I did. Service and communication was top notch."
Jenny Tuleby
1 carat Memorial Diamond
"Everyone at Algordanza has been immensely professional and helpful throughout the process of turning our beloved dog's ashes into a beautiful diamond. Couldn't be happier with the service and the outcome, strongly recommend! (It's the blue diamond in the photo)"
James H
Family pack of uncut diamonds, London
"Algordanza was a pleasure to do business with, having multiple diamonds made from ashes for all family members. Even during strange covid related circumstances, the team at Algordanza was professional and courteous. They made it an easy decision to use Algordanza, and from start to finish was a kind, helpful and trusted advisor."​
Anonymous
1 carat brilliant cut, London
"I lost my husband of 23 years, and was left with a broken heart. More than anything, I was looking for a special way to honour his memory in a lasting way. After researching ashes to diamonds UK online, I determined that Algordanza Cremation Diamonds was the best and most reputable company in the business. I contacted Algordanza UK near London, we met up and I quickly decided to go ahead."
Tara Peter
2 x 0.8 carat rough diamonds (Salisbury)
"After losing my husband so suddenly I wanted to have something that was truly special to remember him especially for my children. As soon as I contacted Algordanza, they put me at ease and explained the process and the making of the Algordanza diamonds made from cremation ashes. Algordanza provided an exceptional service and was very personal, kind and understanding at such a distressing time. "
Frequently Asked Questions and Answers