Diamonds from ashes or hair by ALGORDANZA™ UK / Ireland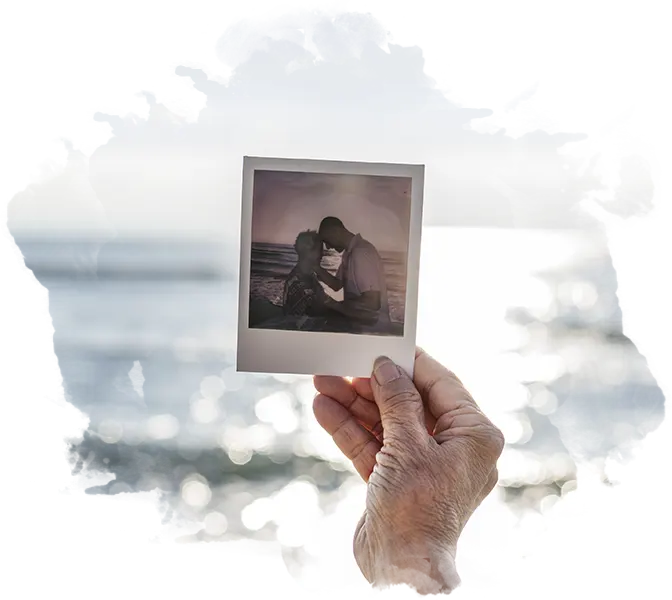 Diamonds made from cremation ashes
Also known as ash diamonds, an Algordanza cremation diamond is grown from the cremation ashes or hair of a human. The ashes are first put through a special process to extract pure carbon, then using special HPHT presses and Swiss precision, your loved one is turned into a diamond.
Ashes to diamonds guarantee
Algordanza is the only memorial diamond company who guarantees that your personal diamond is made of 100% of your loved one's ashes or hair. We do not add generic carbon, nor do we artificially colour any diamonds from ashes or hair.
The cost of a memorial diamond is usually not higher than the cost of a traditional burial with the associated grave maintenance and starts at £1,995 for a 0.30 carat diamond.
Blue and colourless diamonds are the most difficult and time consuming diamonds to grow, ALGORDANZA specializes in these very rare and precious gems.
Note: We do not offer an order kit or welcome kit, which gives one a feeling of obligation after paying the starter kit's initial price.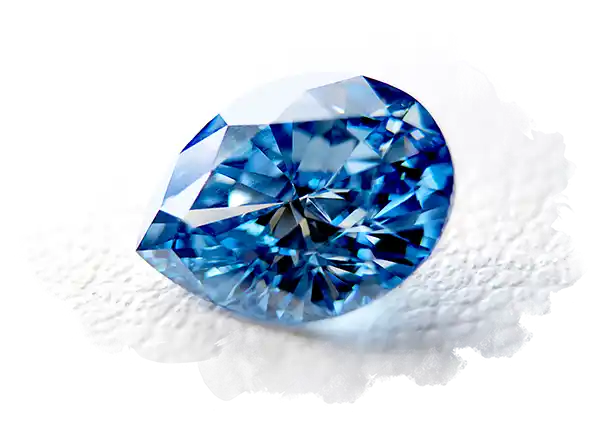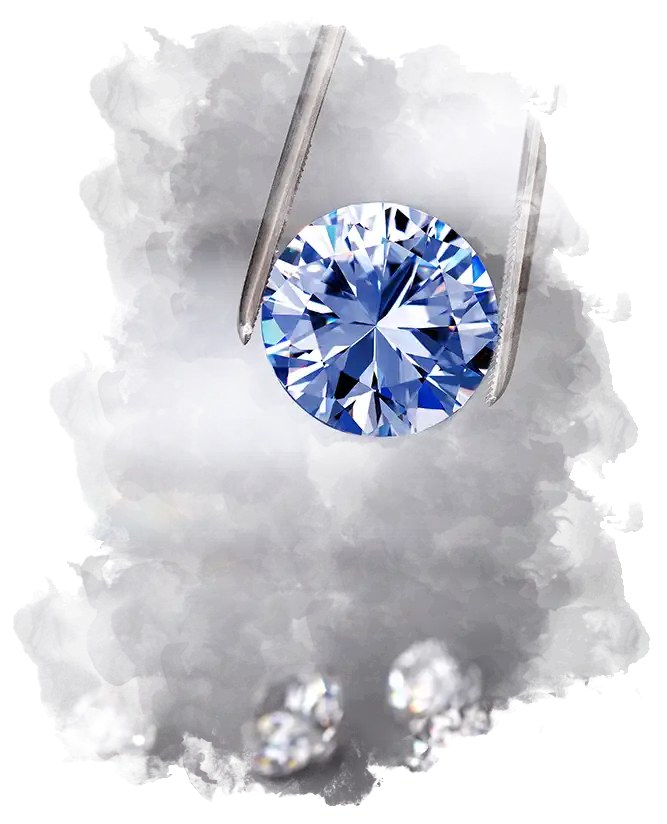 Compared to traditional types of funerals, the cremation diamond represents a very personal type of mourning, remembrance and joy. Especially in times of increasing mobility in our society and subsequent distance to the family, grave maintenance can be difficult, which makes the creation of a memorial diamond(s) a beautiful and practical alternative.
The memorial diamond can be kept in it's box alongside a photograph at home, or discreetly set in a ring or pendant so that you can always keep your loved one close.
How Algordanza memorial diamonds are made
The ALGORDANZA manufacturing process in Switzerland produces blue, synthetic diamonds that have the same physical and chemical properties as diamonds that are created in nature.
ALGORDANZA needs at least 500g of cremation ashes or at least 5g of hair. From the ashes or hair we extract the carbon, which we then convert into graphite allowing us to grow a raw diamond or multiple diamonds using a real diamond seed. With special HPHT machines, we create the extreme pressure and high temperatures which are needed for natural diamond formation within the earth.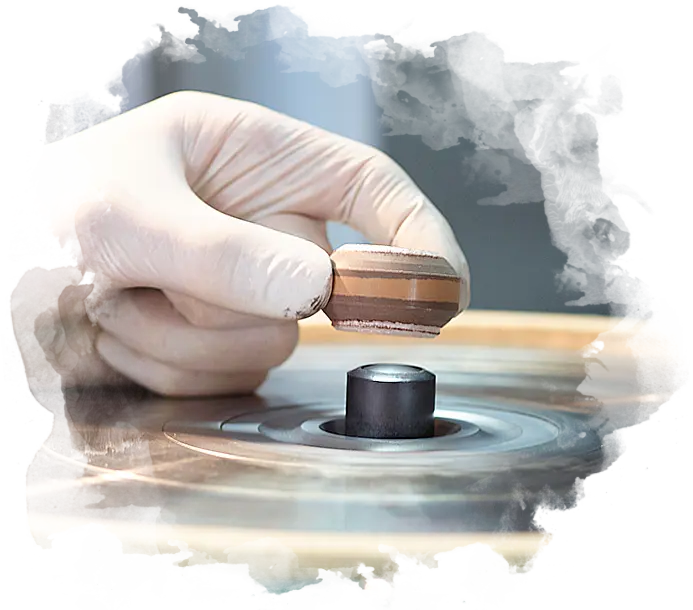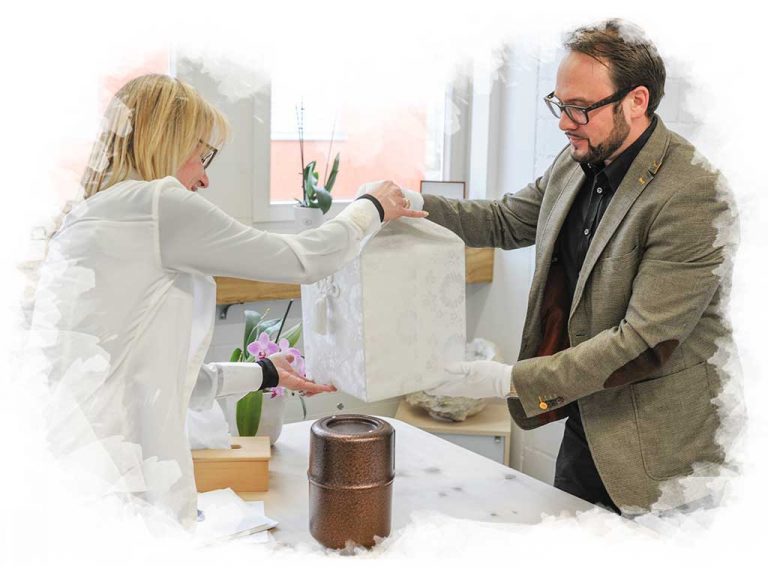 Turning ashes into diamonds with dignity
We have been turning ashes into diamonds since 2004, while helping bereaved families and friends through the grieving process of losing a loved one.
We guarantee that the ashes or hair of the deceased entrusted to us will be treated with care and the utmost respect. ALGORDANZA also documents and shares with you every step of the diamond creation process.
We offer optional certification from the Gemological Institute of America and the International Gemology Institute.
Many funeral homes offer pre-paid funeral plans to help with financial burdens and emotional stress after one passes away. With our pre-paid plan, funds are 100% secure through an official Swiss trustee company and the price will never increase after contract begin.
With the Algordanza Pre-paid Diamond Funeral Plan you are expressing your wish for one or more memorial diamonds to be made from your cremated remains or hair for your loved ones after your time of passing. A process that will spare your family additional tasks and financial burdens, in a time of grief and mourning.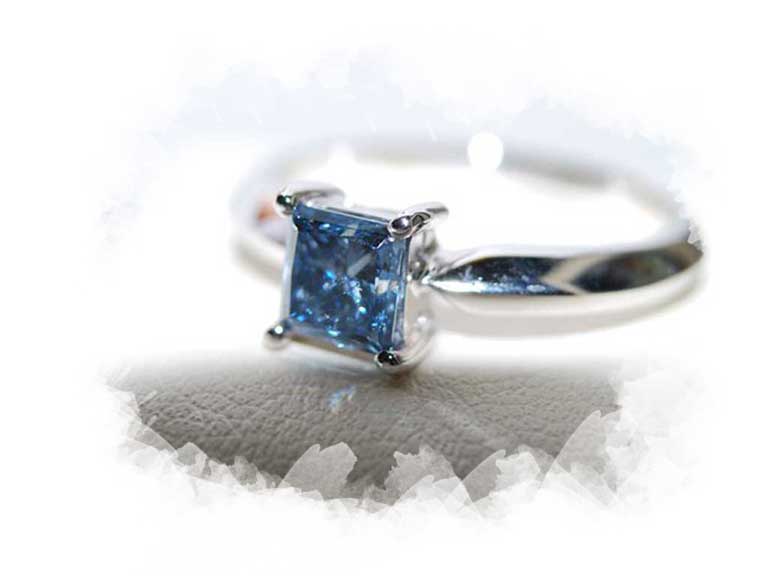 We work with professional goldsmith's to help you find the perfect setting and design for your diamond. If you desire a stunning ash diamond ring, pendant or memorial earrings, Algordanza has one of the largest collections of unique, custom cremation jewelry.
You can also have your diamond professionally set into existing rings and pendants  or custom design your own new cremation jewelry with us.
100% Transparency, only company to offer lab visits, visit us!
Certified memorial diamonds with guarantee of origin of ashes/hair
We work with thousands of funeral homes for your security
Member of the most reputable funeral organisations around the world
The highest quality processing and presses made in Germany
Real client testimonials and news publications
The only ashes to diamonds company officially notarized by a government
We personally secure your ashes from you or your funeral director
Request information, free and without any obligation!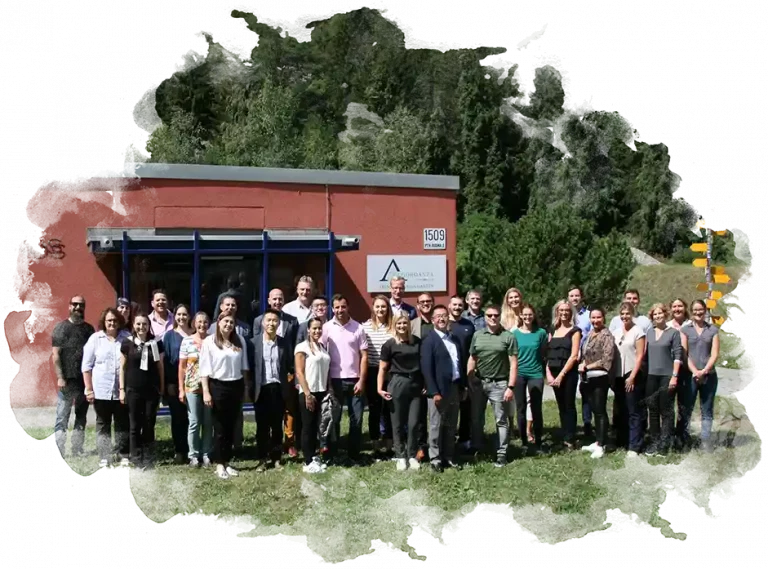 Frequently Asked Questions and Answers