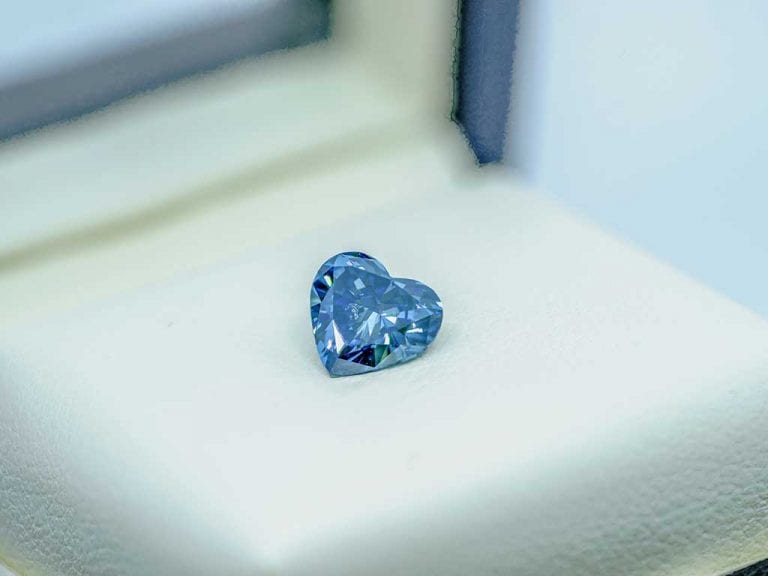 ALGORDANZA Client Reviews
Algordanza UK was established in 2014 and opened the cremation diamond service to UK customers. Many of our UK customers celebrate their own or their loved ones life with our cremation diamonds and jewellery and also as an exquisite reminder of the person they love. Below are some of our UK customer testimonials we received over Google, Facebook and emails.
Piers Daniel, London, 0.82ct Radiant Cut
Kevin has done a great job on a memorial diamond for my late father. After doing a bit of research I came across ALGORDANZA and very happy I did. Service and communication was top notch.
HC, Brighton, 0.5ct brilliant cut
"I have just received the diamond grown from my beloved husband's ashes and am so amazed how beautiful it is and how much it soothes my heart. It is absolutely beautiful - so clear and sparkly - and I just keep looking at it. I am so glad I decided to have it made. I would like to thank Kevin so much for his kind and caring help through the whole process. Thank you again Kevin and Algordanza."
Widow, 54 (Customer preferred to remain anonymous) 1ct brilliant cut, London
"I lost my husband of 23 years, and was left with a broken heart. More than anything, I was looking for a special way honour his memory in a lasting way. After researching ashes to diamonds UK online, I determined that Algordanza Cremation Diamonds was the best and most reputable company in the business. I contacted Kevin Foy at Algordanza UK, we met up and I quickly decided to go ahead. Throughout production, I received regular status updates and excellent service. Last week, my husband's diamond was delivered to me in a beautiful wooden box and I finally got to see it. I was absolutely thrilled with the colour of the diamond, which was a sparkling shade of my favourite colour; blue. One of the countries premier jewellers is currently helping me incorporate the beautiful diamond into one of my favourite heart necklaces that my husband gave to me. A diamond cut, it has "Always & Forever" engraved in it, and so, I will be wearing him next to my heart. ❤️ I'm so happy to have my beautiful memorial diamond to remember my husband by, a beautiful stone of him to honour his memory and our life together. My love for him is eternal, just like my diamond."
James H, Family pack of uncut diamonds, London
"Kevin and Algordanza were a pleasure to do business with. Even during strange covid related circumstances Kevin was professional and courteous. He made it an easy decision to use Algordanza, and from start to finish was a kind, helpful and trusted advisor."
Daniel & Ilona, 2 x 0.15ct diamonds of their loved one to go into their wedding rings (Berkshire, UK)
" Hi Kevin, I had been meaning to email you today. Our trip was great thank you. The diamonds are beautiful, just perfect! Thank you so much for all of your help and everything you have done for us. Alana also, who was super welcoming, staying late and helping with taxis etc. We can't thank you both enough! We got to enjoy the epic Swiss scenery this time from a small skiing village 20 minutes from Chur which was the cherry on the cake. Kind Regards. "
Tara Peter, 2 x 0.8ct rough diamonds (Salisbury)
"After losing my husband so suddenly I wanted to have something that was truly special to remember him especially for my children. As soon as I contacted Kevin he put me at ease and explained the process and the making of the Algordanza diamonds. Kevin provided an exceptional service and was very personal, kind and understanding at such a distressing time. He also kept me updated throughout the entire six month process of the diamonds being made. Kevin recently delivered the two diamonds that I had made for my children in person to me and I'm absolutely overjoyed with them! They were also slightly bigger than I ordered too as they had grown a little more in size. I cannot recommend Algordanza Diamonds enough and its such a special way to be able to treasure your loved ones. Thank you so much Kevin, you are a gem! "
Gordon, Hertfordshire. 3 x 0.15ct Family Pack, Brilliant Diamonds
"Thank you Kevin !"
Loic de lenclos, 0.3ct Emerald Diamond set into a white gold pendant (Hertfordshire, UK)
"It was thanks to a random Internet article that I found Algordanza before my terminally ill husband died. I did the research and thought that this was the right thing for me to do as and when he succumbed to his illness. It felt very weird making what I termed a "pre-need enquiry," but this was handled with a kindness and compassion that simply confirmed my decision. My whim to drive his remains to Switzerland and hand him over in person was indulged, and I was given as much time as I needed to relinquish the urn containing his ashes. I was particularly happy with the explanation of the process and the need to sign a waiver accepting that there was no guarantee as to the colour of the diamond that resulted from the transformation process. I wanted his stone to be a reflection of the man, and hoped that the stone I received would achieve this. It does... now, all that remains of the man I adored rests close to my heart, and it is a huge comfort to me. It's certain that this process isn't for everyone. But it was for me. And I have no hesitation in recommending Algordanza for their service and the quality of their product."
PG (Sevenoaks, UK)
" I found Algordanza memorial diamond online, throughout the process Kevin kept me informed of every step. He arranged my visit to the Algordanza Swiss lab, I was really impressed by the professionalism and their reliable process and service. The family pack of diamonds are absolutely amazing, it is worth every single penny. I'm so happy to keep my loved one in this most beautiful form. "
Amanda Paterson, 1ct Brilliant Diamond set into a platinum pendant (London, UK)
" Kevin was recommended to me by a jeweller I know very well. I was not disappointed, Kevin was very thoughtful to the sad situation I was in, and treated my Dad ashes with the utmost respect. The service received throughout the whole process was very professional and friendly. The diamond Kevin gave me this week is just amazing, I'm so happy that I will have my Dad with me always.
Thank you Kevin xx "
Nicola, (Cardiff, UK) Two 0.3ct brillant cut cremation diamonds set into a personally designed ring, with the help of our jeweller, with her engagement diamond.
" Fantastic service from start to finish. Kevin was very professional and kind. He kept me and my family up to date at all times. He recommended a very skilled jewellery designer, who created a truly exquisite ring. Now I will have my husband with me at all times. "
Charlotte Carlton, 0.3ct Asscher Cut Diamond (Kent, UK)
" Excellent service – Kevin is sensitive and kind and we were kept up to date throughout the process. The diamond is a truly special way to keep a loved one by your side. "