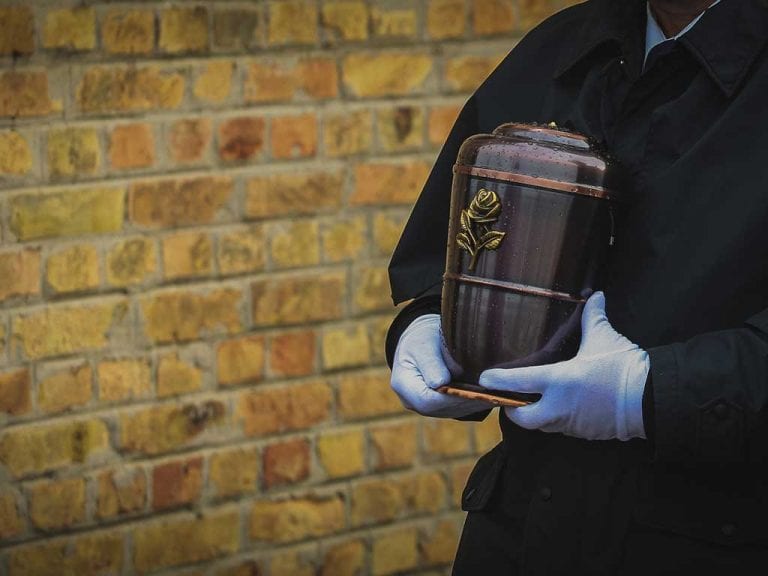 We guarantee authenticity and origin of ashes
We grow diamonds from ashes or hair with the utmost care and precision. We document our rigorous quality control with an Algordanza certificate as well as guarantee the diamond's authenticity, weight, cut, colour and the origin of ashes or hair having been created from 100% of the delivered cremation ashes or hair. For added assurance, we document each step of the diamond growth process and provide every client updates.
Cooperation with funeral homes for security
If you trusted your funeral director to cremate your loved one, then you trust them to hand over their ashes to the most trusted cremation diamond producer. Algordanza is a member of many international funeral organisations, 
here are just a few.
Algordanza also does not offer a
"Starter-Kit"
which makes one feel obligated to order a diamond after spending the initial cost, and do you really want to separate the required amount of ashes yourself?
Only company to offer lab visits
Algordanza UK is committed to integrity and 100% transparency. We are proud to say that we are the only ashes to diamonds company in the world to offer lab visits. 
Our diamond lab is nestled in the tranquil mountains and forests of Switzerland. Here we invite you to visit us and observe how we grow diamonds from ashes or hair. We want you to feel confident that Algordanza is the right choice to make your memorial diamond.
When diamonds are completely grown, our partners come from all around the world to collect the diamonds to bring them back to their respective countries.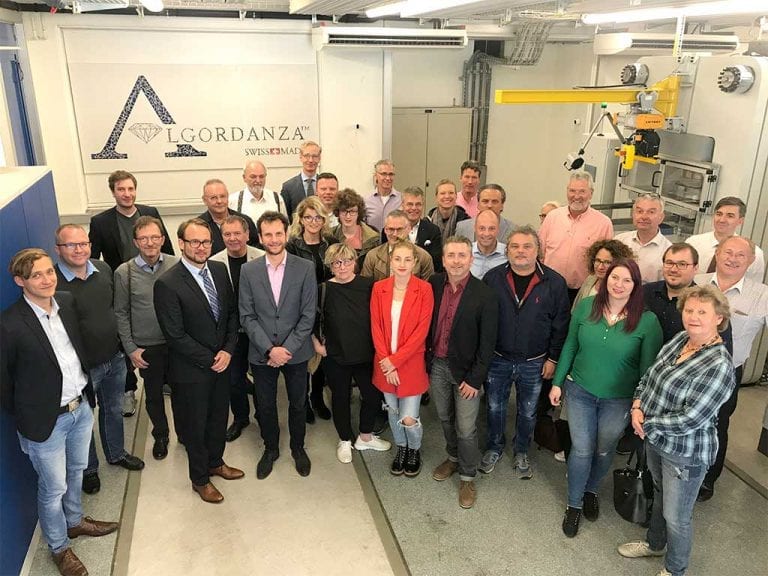 Notarial and gemological certification
ALGORDANZA has had their process of turning ashes to diamonds, notarized. A notary was commisioned to accompany the diamond transformation process from the begining where the ashes were received, to the end where a cremation diamond was grown. ALGORDANZA cremation diamonds have also been confirmed by qualified gemologist's (gemstone experts) to be genuine diamonds.
Our memorial diamonds are quality controlled by expert gemologists from GGTL Laboratories located in Liechtenstein, a specialist in lab-grown diamonds.
Trusted news reports and publications
Besides news reports from reputable organisations, our customers in the UK and around the world praise our quality, service and the comfort we have help give them in times of mourning. We thank our clients for their trust as well as kind words, and we thank news organisations around the world for their honest and detailed articles which make helping people all the more worthwhile.
Respect through client testimonials
Lisa Clifton
1 carat Brilliant cut cremation diamond
I researched a number of memorial diamond companies before choosing Algordanza. It's clear to me that they are the industry leader. What attracted me to them originally was the transparency of their process, but my dealings with Algordanza confirmed that I was making the right choice. Algordanza talked me through the process without a hard sell approach. All very patient, informative and understanding during a very upsetting time. When I decided to go ahead a personal meeting was quickly set up to collect my Dad's ashes. Throughout the process I received regular updates.

I could not be more impressed with the finished product. I had an interest in precious stones prior to this process and the colour saturation, cut and clarity of the diamond is breathtaking. My stone is absolutely beautiful and has some unique characteristics that no one expected. I would not hesitate to recommend Algordanza, and I will cherish my diamond forever.
Daniel Atkins
2x 0.15 carat brilliant diamonds (Berkshire)
I cannot recommend Algordanza highly enough! Without a doubt the very best customer service I have ever received. Better still, the memorial diamonds we had made are absolutely beautiful! They took the time to explain the whole process and answer all of our questions in superb detail. Hoping for two diamonds of a very specific size, wanting to safely hand deliver the ashes in person, all on a very tight schedule in time for our wedding – we knew we were asking a lot! But Algordanza's team bent over backwards to make this happen.
Piers Daniel
0.82 carat Radiant cut, London
"Algordanza has done a great job on a diamond created from the cremation ashes of my late father. After doing a bit of research I came across ALGORDANZA and very happy I did. Service and communication was top notch."
Jenny Tuleby
1 carat Memorial Diamond
"Everyone at Algordanza has been immensely professional and helpful throughout the process of turning our beloved dog's ashes into a beautiful diamond. Couldn't be happier with the service and the outcome, strongly recommend! (It's the blue diamond in the photo)"
James H
Family pack of uncut diamonds, London
"Algordanza was a pleasure to do business with, having multiple diamonds made from ashes for all family members. Even during strange covid related circumstances, the team at Algordanza was professional and courteous. They made it an easy decision to use Algordanza, and from start to finish was a kind, helpful and trusted advisor."​
Anonymous
1 carat brilliant cut, London
"I lost my husband of 23 years, and was left with a broken heart. More than anything, I was looking for a special way to honour his memory in a lasting way. After researching ashes to diamonds UK online, I determined that Algordanza Cremation Diamonds was the best and most reputable company in the business. I contacted Algordanza UK near London, we met up and I quickly decided to go ahead."
Tara Peter
2 x 0.8 carat rough diamonds (Salisbury)
"After losing my husband so suddenly I wanted to have something that was truly special to remember him especially for my children. As soon as I contacted Algordanza, they put me at ease and explained the process and the making of the Algordanza diamonds made from cremation ashes. Algordanza provided an exceptional service and was very personal, kind and understanding at such a distressing time. "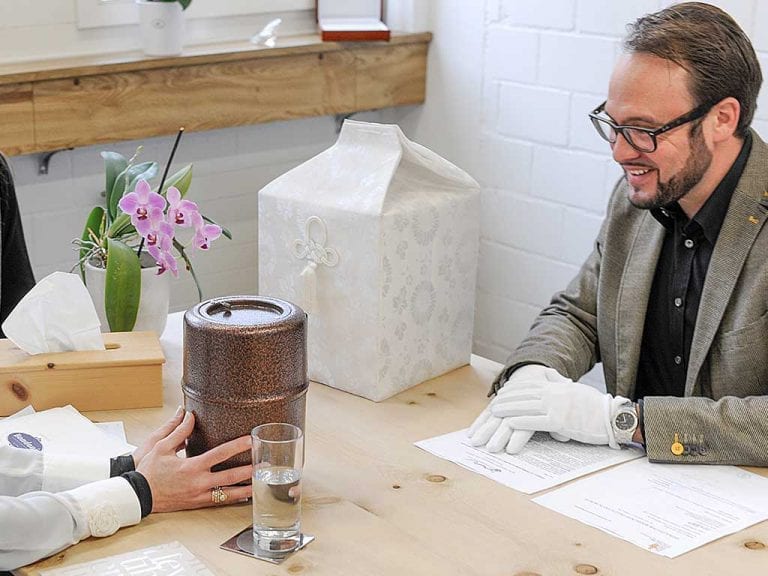 Secure transportation of ashes and hair
We personally come to you or your funeral director to collect the ashes or hair of your loved one. Other companies want you to send your loved one's ashes through the mail… Often times the ashes get lost, stolen or sent to the wrong address. If the ashes do reach the destination, do you know where they were sent and who recieved them? Alternatively, you can bring us the ashes you want grown into a diamond at our office near London or directly to our headquarters in Switzerland. If you wish to visit us in Switzerland, contact Kevin Foy to arrange an appointment.
Growing diamonds from ashes relies on technology!
Algordanza uses the most high-tech, custom presses
made in Germany
and we only use them for growing diamonds from cremation ashes or hair. All other producers of diamonds from ashes use presses known as
BARS presses
, first developed in Russia and widely used in China, their main purpose is the mass production of industrial diamonds.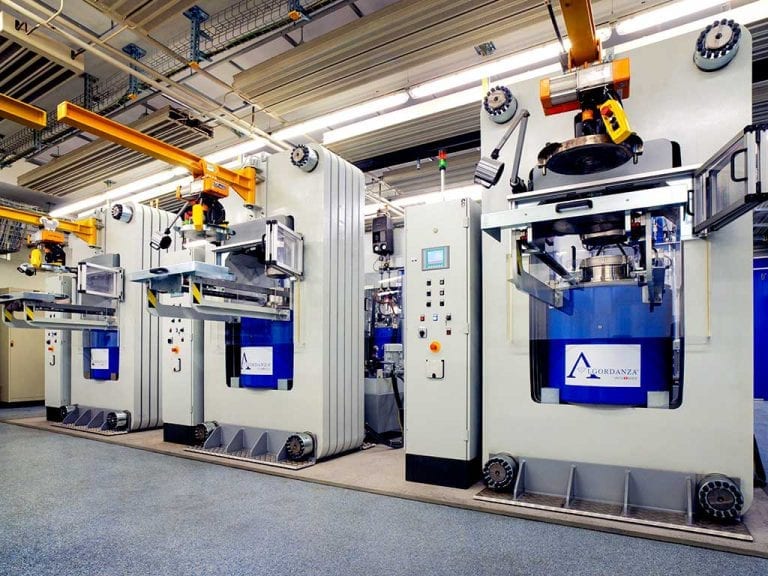 Request Information, free and without any obligation!
International Federation of Thanatologists Associations FIAT - IFTA
The World Organization of Funeral Services was founded in 1970 and has developed into a well-known global network for funeral service providers, repatriation companies and suppliers. FIAT-IFTA is the only NGO recognized by the United Nations ECOSOC and UNESCO that represents the funeral industry in social and economic issues in the field of funeral heritage.

European Federation of Funeral Services EFFS
The European Association of Funeral Services is an association of national and regional funeral associations, undertakers, undertakers or companies that offer funeral services and products. The EFFS is an international non-profit organization and conducts scientific studies and takes care of social activities. The EFFS offers a platform for the exchange of experiences and information, promotes cooperation and support for members. In addition, the EFFS bundles interests on a European level and harmonizes activities in the funeral sector.

Schweizerischer Verband der Bestattungsdienste SVB
The SVB is a professional organization for the funeral industry in Switzerland recognized by the BBT (Federal Office for Professional Education and Technology) and authorities. The association represents the professional, economic and socio-political interests of the affiliated members in relation to legislation and administration at federal, cantonal and communal level. The SVB cultivates professional honor and community spirit and upholds the public image of the funeral industry. The association also promotes further training for its members so that the undertaker can act as a competent advisor and helper for the bereaved. The SVB sets a generally valid benchmark for the professional level of performance in the funeral industry in Switzerland.